About Portage Transport
Portage Transport Inc. is a Manitoba-owned-and-operated company with over 20 years of secure management. We proudly call ourselves the Uncommon Carrier because our business model is built on the core values of Trust, Communication, Commitment, Accountability, and Results – uncommon characteristics in most of the trucking industry today.
We are committed to deliver on these values every day - every time we deliver freight.
The Uncommon Beginning of the Uncommon Carrier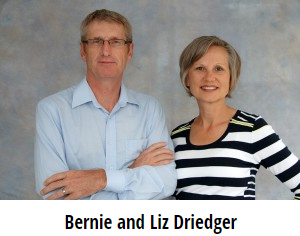 The Portage Transport Inc. experience began with three men: Bernie Driedger, Robert Gallagher and Ron Johnson.
In 1988, Driedger became an owner-operator of a flat deck trucking service. Based out of his hometown of Portage la Prairie, Driedger supported the transportation needs of many Canadian-based companies, accumulating many miles on the odometer of his one-truck operation. Driedger always paid careful attention to his work – not only to ensure the safe and timely delivery of the freight he was carrying, but also to observe how the companies he was working for were managed. He found he enjoyed the work and the industry, and over time his business vision grew. Driedger made it his mission to cultivate his work ethic and business values, all the while thinking he would like to manage a fleet of his own some day.
In 1998, Gallagher and Johnson, who were from Oakville and Winnipeg respectively, were co-owners and operators of Portage Transport Service with terminals located in Winnipeg and Portage la Prairie. The primary purpose of the business was to operate as a freight courier service linking Winnipeg to Portage la Prairie, Brandon, Dauphin, and all points in between.
The freight industry at the time meant that freight came into Winnipeg from all over the world through many large carriers and many different modes of transportation. Portage Transport Service would receive freight at the Winnipeg terminal and organize shipments to the Portage la Prairie terminal twice each day. The shipments were then distributed between Portage Transport trucks and other trucks headed west. The operation saw freight successfully delivered to customer warehouses - often the same day.
Portage Transport Service was also in possession of enough shop space to rent out parking spaces for other owner-operators in the Portage la Prairie area; Driedger was one of them.
In the spring of 1998, Driedger had experienced personal health issues and that he himself could not drive the miles needed to the do the job to the professional standards he had set for himself. He made a promise to his young daughter that by the time she was a certain age, he would have a job that enabled him to be home each night for supper. And that deadline was looming.
Portage Transport Inc. is Born
Portage Transport Services had reached a crossroads and Gallagher and Johnson decided to offer the company up for new ownership. Through conversations with the staff and owners of Portage Transport Services where he parked his truck, Driedger became aware that the company was for sale. It was just the opportunity that Driedger needed.
On August 31, 1998, Portage Transport Service became Portage Transport Inc. (1998), owned and operated by Bernie and Liz Driedger.
As Portage Transport, Driedger brought a new business vision to the table. The company immediately added a short-haul truckload division to meet the needs of several local manufacturing companies, while continuing its existing courier service. It soon became apparent that Driedger's heart and expertise lay in moving freight over longer distances and a long-haul reefer division was born in 2002. The courier division of Portage Transport was subsequently sold to Gardewine North, shaping Portage Transport into the short and long haul carrier and freight transportation company it is today.
Portage Transport Inc. Today: Services and Certifications
Thriving for over 20 years now, Portage Transport provides both company-owned and owner-operator equipment setups. They also offer Less-Than-Truckload (LTL) and Full Truckload (FTL) transportation options and ship to destinations that span all of North America from the very heart of North America – an extremely ideal geographical location that is ready to go to work for you.
Portage Transport has multiple certifications for all your transportation needs, including Iron apple International, Smartway Transport Partnership (U.S. Environmental Protection Agency), and the Customs-Trade Partnership Against Terrorism.
The company has a fleet of over 100 trucks and 150 trailers and boasts a complete network of transport support services. They operate with a full team of dispatchers, administration, truck and trailer technicians, wash bay, and warehouse personnel.
The Uncommon Carrier: Mission and Core Values
Driedger's way with people and knack for business opportunities showed in the fruits of his decision-making. Under his leadership, he established a company that operates largely with the same corporate philosophies he has based his whole life on:
Honour the personal worth of all people by recognizing and respecting each person's space, opinions and contributions as valid and worthy of respect.
Educate continually as it is essential to progress.
Act efficiently, expediently and profitably without compromise to the highest standards of moral and ethical behavior.
Risk-take intelligently.
Build up the team as a whole, through the process of building up individual team members, through creative thinking, expressions of opinion, and cooperative working relationships.
Portage Transport Inc.'s mission is to strive to provide excellent service to our customers, create a balanced working environment for its employees, make a social difference locally and globally and be financially successful.
With this mission in mind, Portage Transport has shown steady, consistent growth for over 20 years and we have been fortunate to be able to cultivate a solid reputation as a vibrant, growing company in which beats a heart for customer and operator satisfaction.
Carrying Into the Future
Our proven track record for being intelligent and reliable has provided a firm foundation for future opportunities and Portage Transport has a bright future, poised for continued success.
Driedger's talents as a business developer and entrepreneur with a vision for future opportunities and solid growth are an asset. His business philosophy, which could be described as being based on the mindset that "when one door closes, another one opens," means a new and fresh vision for the company's direction is always right around the corner, providing a continual atmosphere of excitement and anticipation.
We are positioned to meet – and exceed – the ever-changing challenges facing the transportation industry.
Why Portage Transport?
Come work with a carrier that cares as much about your load as you do! When you work with us, we add value to your bottom line by giving you the peace of mind that your freight is transported with the highest standards of uncommon customer service.
---
The *Uncommon Carrier's Map to Success

*Uncommon Adjectives: Rare, Above the Ordinary, Exceptional, Remarkable
Mission:
Focused on Uncommon Customer Service
Purpose:
Focused on delivering Uncommon Satisfaction
Core Values:
Trust, Communication, Commitment, Accountability, Results
Promise:
Focused on Uncommon Safety
Trust, Communication, Commitment, Accountability, Results. These are the characteristics uncommonly found in the transport industry today and Portage Transport Inc. provides them all, making them a core part of our company values.
Corporately, we strive to exhibit the uncommon knowledge of how to risk-take strategically and intelligently, combining this with an unwavering focus on safety and as much certainty for business success as possible. We work hard to uphold a positive and balanced work environment, which forms the foundation for our uncompromising commitment to excellent customer service for customers.
To do this, we employ a full complement of staff that helps turn our company values into an experience. Our team desires to make a social difference locally and globally, knowing that financial and corporate success has its best chance at lasting positive impact when it benefits the individual and the communities we all live in.
With over 20 years of secure management as a Manitoba-owned-and-operated company, we are proud to call ourselves the Uncommon Carrier. We are the transport company of choice for company-owners throughout south central Manitoba who need more time and peace of mind to focus on their business. Reliable, committed, and results-oriented, Portage Transport Inc. is a vibrant, growing company in which beats a heart for customer and driver satisfaction.
"Because of who we are, where we are and what we do, YOU will have more time to focus on your business while WE focus on your freight."
---
Full-Service Transport Specialists
Portage Transport's headquarters are in Portage la Prairie, Manitoba, close to the Canadian-American border. Operating near the geographical centre of Canada makes us the ideal transport company to serve a wide variety of Canadian or American companies and provide timely deliveries to and from the US.
We utilize both company-owned and owner-operator equipment setups. Our reliable fleet is made up of over 120 trucks pulling over 160 trailers. We also have multiple certifications for all your transport needs including Iron apple International, Smartway Transport Partnership (U.S. Environmental Protection Agency), and the Customs-Trade Partnership Against Terrorism.
Using a proven and complete network of transport and support services, we provide logistical services for nation-wide and international shipping, access to dock and warehouse support, and full-service truck maintenance. Portage Transport's full service maintenance facility for trucks and trailers provides washing services, oil changes, wheel alignments, wheel balancing, engine and clutch repair, and more. Warehousing is also now easier than ever in our new certified facility.
Serving both Canadian and US destinations, we provide short and long haul carrier and freight transportation. With both Less-Than-Truckload (LTL) and Full Truckload (FTL) transportation, our range of shipping destinations spans all of North America.
As a US and Canadian bonded carrier, we can ensure the transport of your goods is easy and hassle-free.
Portage Transport specializes in shipping two main types of products:
Food Grade Products – dry goods or shipments requiring temperature-controlled environments.
Hazardous Materials – responsibly transporting hazardous materials requiring the highest standards in safety.
---